Update on 2013/05/29
Bujang Valley (0.5hr)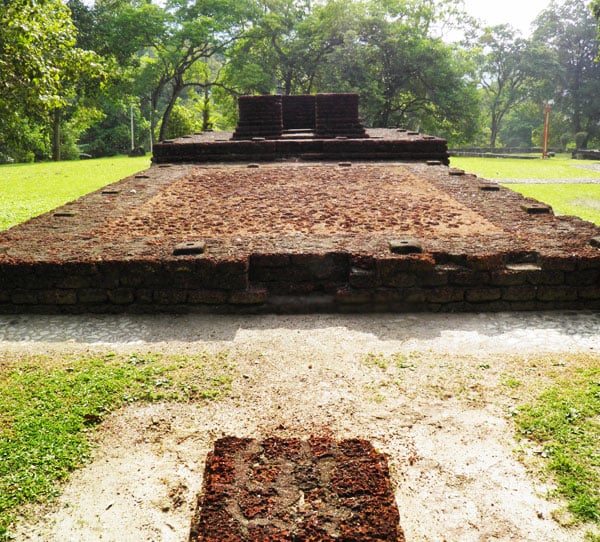 more >>
Ancient Civilization Excavated and Exposed!

Some photos of the itinerary are provided by Malaysia Traveller. For more travelling experiences, please visit Malaysia Traveller.
Bujang Valley holds the oldest civilization in the whole of Malaysia and some claim South-East Asia, and within the huge compound one would find gorgeously-constructed ancient Hindu-Buddhist tomb temples that are extremely unique.
An archaeologist's paradise, Bujang Valley offers 224 square kilometers of ancient wonders and historical relics from glorious tomb temples to yesteryear tools and equipment. History lovers would also love to explore the Bujang Valley Archaeological Museum that can be found here. (Photos by Malaysia Traveller)
08:00-18:00, daily

Free Admission

242 A, Bangunan Dispensari Lama, Pekan Merbok, Kedah (+604-4572005)
Kedah Peak (2hr)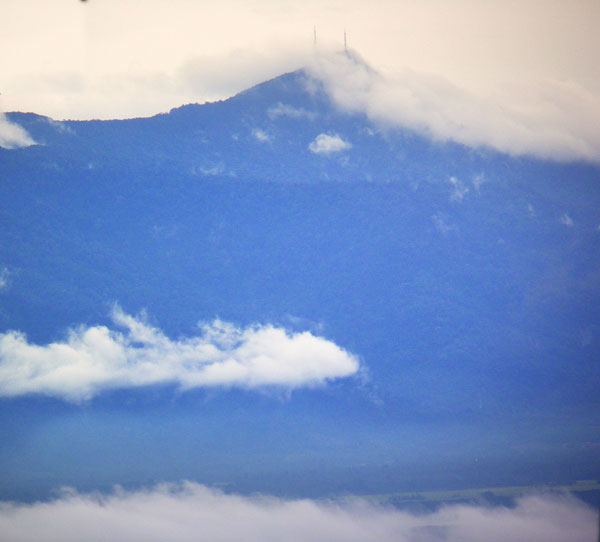 more >>
Gorgeous Hiking Retreat For Nature Lovers

Kedah Peak was considered a sacred mountain in the past by Hindu and Buddhist traders and seafarers, and the peak was utilized as a navigational point for ships and vessels that head to Kedah for trading purposes.
With a height of 986 meters, Kedah Peak or Mount Jerai is the tallest peak in the whole of Kedah and proves to be an excellent hiking challenge for nature enthusiasts. Also find a Forestry Musem, an ancient spring as well as resort-styled accommodation options available within the area. (Photos by Malaysia Traveller)
08:00-19:00, daily

Transport Charges to Gunung Jerai (RM10.00 per person)

Mount Jerai, Jalan Kaki Bukit, Lebuhraya Gurun, Gurun, Kedah (+604-7312322 Tourism Malaysia)
Naim Decorative Mushroom (0.5hr)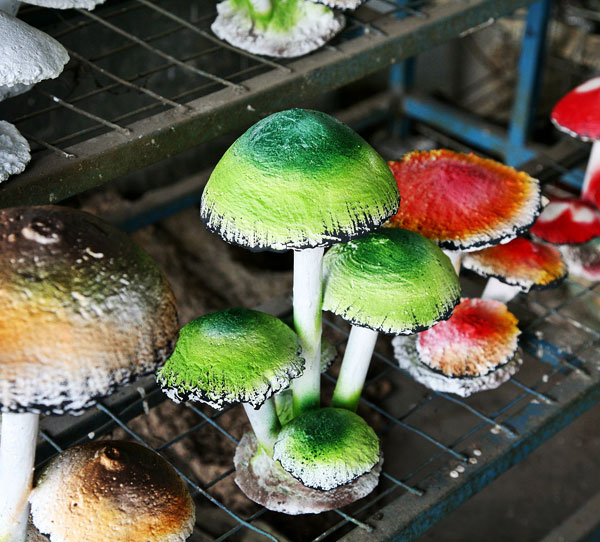 more >>
Decorative Mushrooms to Adorn Your Home!
Naim's Decorative Mushrooms is a family business that is run by founder Mr. Naim, and produces decorative mushroom ornaments and beauty items that would be brilliant additions for your homes and gardens. They come in many different colours and designs, and customers can also custom-request for items based on preferences.
10:00-17:00, daily

Free Admission

Along main route 1, Gurun, Kedah (+6012-4363727)
Koay Teow Thng @ Restoran Thian Hoe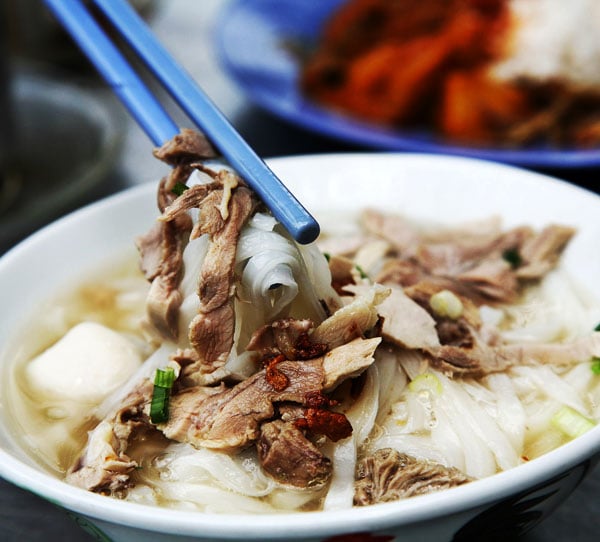 more >>
Mouthwatering Koay Teow Thng On Offer!
For fans of Koay Teow Thng, the bowl on offer at Restoran Thian Hoe in Gurun would prove to be an ultimately unmissable dish! The Koay Teow Thng served here is famous due to its originality, excellent taste and generosity of the meat that is offered with each bowl.
08:00-11:00, daily

Ikan Bakar (Grilled Fish), Mixed Rice (RM3.00)

49 Jalan Besar, Gurun, Kedah (+604-4212205)
Kak Chaq Ikan Bakar
more >>
Fish Grilled to Perfection!
Grilled Fish or 'Ikan Bakar' is a very popular dish at Kak Chaq Ikan Bakar, especially its specialty BBQ Talapia Fish that is a crowd-favorite. Other noteworthy dishes available here include the deer meat 'satay' or skewered meat as well as the excellent curry duck which is a stall-specialty.
10:00-22:00, daily

Decorative Ornaments (RM4.00)

Along main Route 1, Gurun, Kedah (+6019-4333301)
Kedah Royal Museum (Muzium Di Raja) (1hr)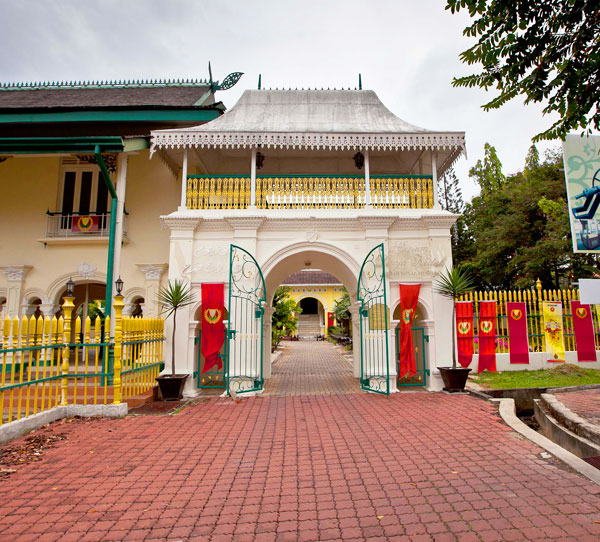 more >>
A Blast from the Royal Past of Kedah

The Kedah Royal Museum also serves to be the mausoleum of Sultan Muhammad Jiwa Zainal Abidin II, and was only converted to become a museum recently in 1983 despite being built back in 1736.
You would be greeted by cannons as you approach the main entrance to the Kedah Royal Museum, a place that used to be a royal wedding hall in the past. Today it showcases plenty of artifacts from the Kedah royal family through a number of galleries.
10:00-18:00 , Close on Hari Raya Puasa and Hari Raya Haji

Free Admission

Medan Bandar, Alor Setar, Kedah (+604-7327937)
Gunung Keriang Recreational Park (2-2.5hr)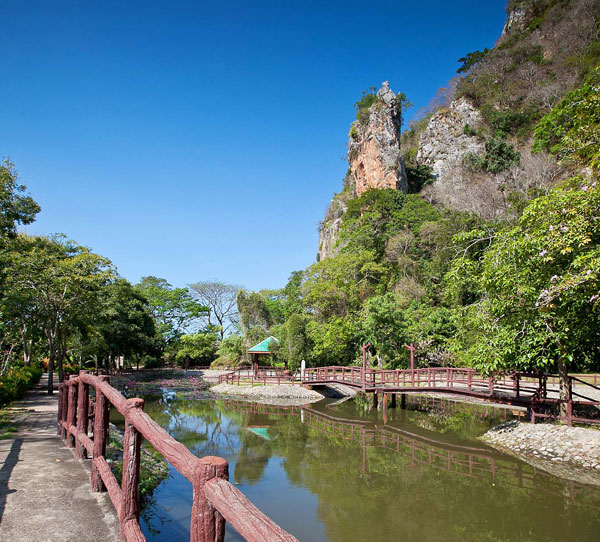 more >>
Serene Hill Station Recreational Park
In addition to being able to enjoy nature at its best through activities such as hiking, jungle trekking, rock climbing and bird watching, the well-maintained Gunung Keriang Recreational Park also proves to be an excellent place to steal a bargain if you are a collector of crystal items!
Open 24 Hours, daily

Free Admission

Pekan Gunung Keriang, Alor Setar, Kedah (+604-7312322 Tourism Malaysia)
Fort Kuala Kedah (0.5-1hr)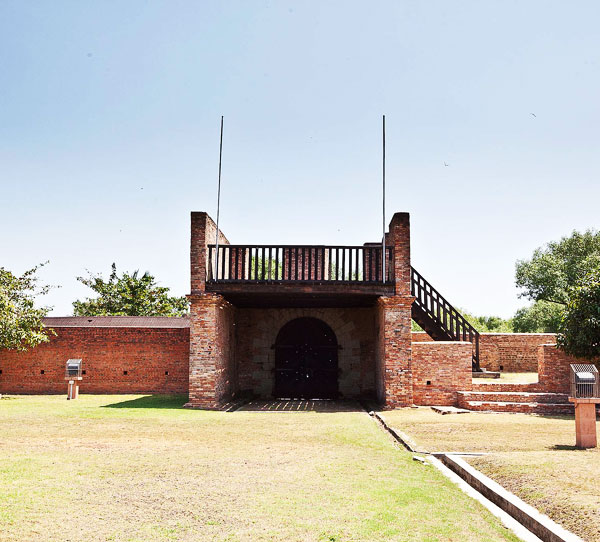 more >>
Oldest Ancient Fort in North Malaysia

Fort Kuala Kedah was built by the Sultan of Kedah and utilized by the Portuguese army before being attacked and destroyed by the Acheh, the Bugis and eventually the Siamese army but the fort was restored time and again to be the structure that it is today.
The ancient Fort Kuala Kedah was built early in the 17th century, and has been destroyed by attacking armies a few times before being reconstructed every time. Within the fort's boundaries today you would find a lighthouse, a museum as well as plenty of historical evidence of Kedah's glorious past.
08:00-18:00, 09:00-18:00 Sat-Thur; 09:00-12:00, 14:30-18:00 Fri

Free Admission

Kompleks Sejarah Kota Kuala Kedah, Jabatan Muzium Malaysia (Wilayah Utara), Kampung Seberang Kota, Kuala Kedah, Kedah (+604-7312322)
Kuala Kedah (1hr)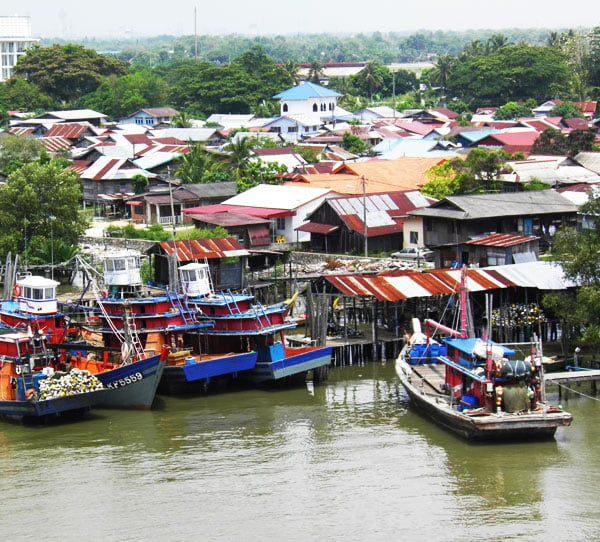 more >>
Gateway to Langkawi Albeit Quiet Fishing Village

Within Kuala Kedah you would find the Kuala Kedah Jetty that is always crowded as it is an entry point to the famous Langkawi Island. Here at the jetty you would find the local mango called the 'mempelam' that is green on the outside but yellow and mouthwateringly-sweet on the inside, a must-try!
Kuala Kedah proves to be a quiet, seaside fishing village that offers not only a peaceful life but also excellent seafood delicacies for those that love them. The Kuala Kedah Jetty located here is one of the main entry points to the gorgeous island of Langkawi, one of Malaysia's best. (Photos by Malaysia Traveller)
Open 24 Hours, daily

Transport Charges to Gunung Jerai (RM10.00 per person)

Kuala Kedah District, Alor Setar, Kedah (+604-7312322 Tourism Malaysia)
Georgetown White Coffee
more >>
Hawker Delicacies with Coffee at Its Best!
Georgetown White Coffee allows people from all walks of life to enjoy classic nothern hawker food and standout white coffee that has been the trademark of the outlet since it started operations. Enjoy mouthwatering hawker delicacies in a more comfortable ambience with air conditioning and WiFi facilities provided as standard.
10:00-22:00, daily

(From RM3.00-10.00)

G15-17 Alor Setar Mall, Kawasan Perusahaan Tandop Baru, Alor Setar, Kedah (+604-7728733)