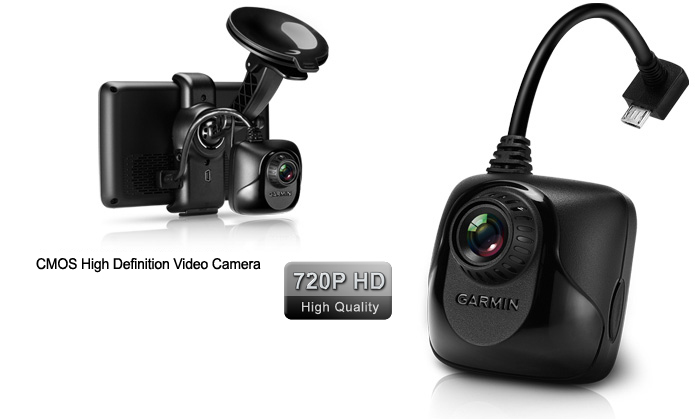 720P HD video recording. Non-destructive video compression format Motion JPEG (AVI). Storage mode with microSDHC memory card
(please adopt memory card 8GB Class6 level above).
Integrated Driving Recorder

To start recording image and voice with a simple touch on GPS screen. Real time playing recorded videos from memory card through GPS device. Considerate storage mode preserves recorded file not be lost immediately when power off.
PC Tool software
Calendar-style video management provides playback and comparison synchronously with images, maps, tracks, coordinates, time and speed.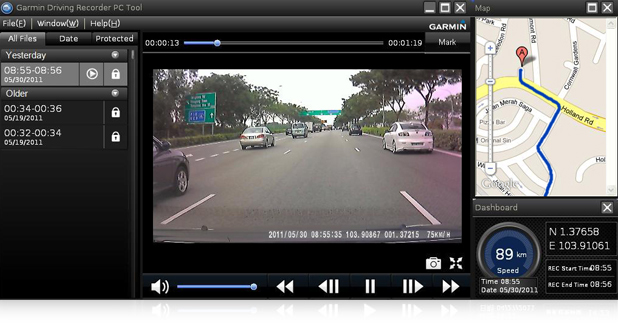 Garmin self-developed PC tool software provides significant information below:
images, maps, tracks, coordinates, time and speed. Data above provide the best reference back to accident scene. Garmin offers "point to point" comparison innovatively. Click track info to view correspondent image with relative position on map. Garmin provides a more efficient tool to compare data information.
Information shows racks, coordinates, time and speed
Correspondent image with relative position
Calendar style management

Adjustable Windshield Arm
Windshield arm integrates GPS device and driving recorder, offering less driving blind side. Driver can adjust recording and watching angles.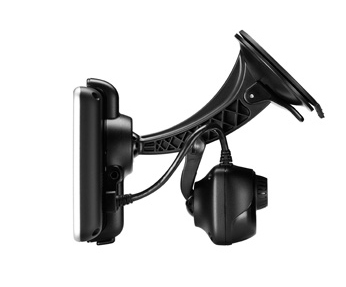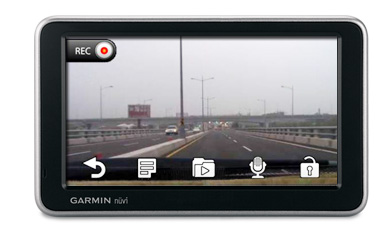 Real-time Playback
GPS device supports a recording real-time playback. Record and playback right away is much more convenient.