Ultimate GPS Bike Computer with Navigation and Connected Features
3.5" bike computer with comprehensive navigation, performance and cycling awareness features
Trendline™ popularity routing uses billions of miles of Garmin Connect™ ride data to show the best on- and off-road routes
Preloaded Garmin Cycle Map provides turn-by-turn directions and new navigation alerts
New rider-to-rider messaging1 lets you stay in contact with other cyclists in your group
Challenge yourself every ride with newly updated preloaded Strava Live Segments feature
Battery life: up to 20 hours2, extendable up to 40 hours with the optional Garmin Charge™ power pack

Ride longer and stronger while staying connected with the Edge 1030 GPS cycling computer. It features Trendline popularity routing, which uses billions of miles of rider data to show you the best on- and off-road routes. Whether you're a competitor, commuter or an adventure-seeker, we've found a better ride for you.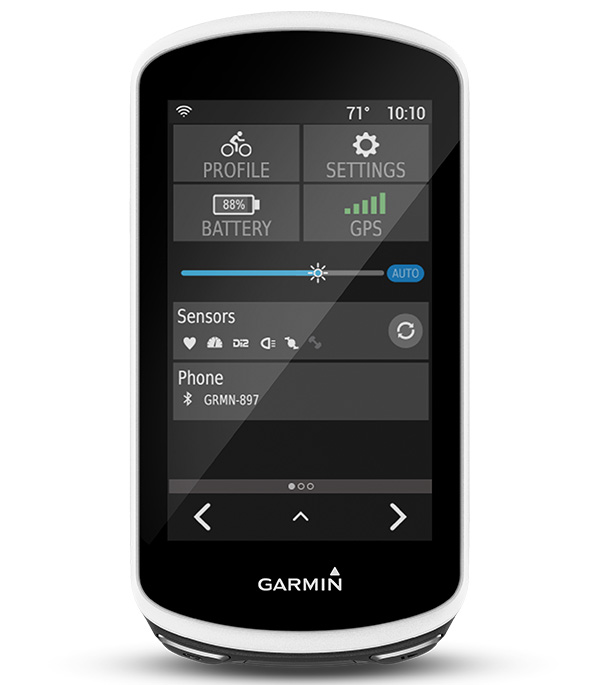 Create the Ultimate Cycling Hub
Edge 1030 includes the latest navigation tools and is compatible with our expansive line of cycling accessories that let you measure key aspects of your performance, and awareness add-ons that can help create a safer riding environment. You can build your perfect ride network with Garmin, and it all starts with an Edge.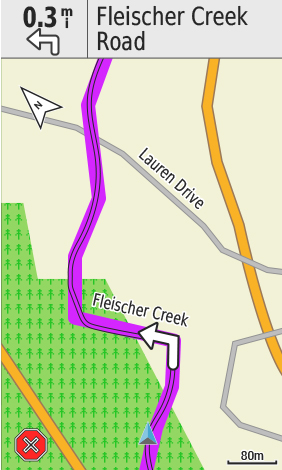 Popularity Routing Knows Where Riders Go
Since the Garmin Connect online community was created, cyclists have uploaded billions of miles of ride data. It's time to put that data to good use with Trendline popularity routing technology. When Edge 1030 generates a ride for you, it finds the best route — choosing from the roads (and trails) most traveled by your fellow cyclists. Or, use the improved and revamped Course Creator in Garmin Connect to generate additional bike-friendly routes based on popularity data.
Advanced Navigation with Garmin Cycle Map
Garmin is your guide, whether you like to ride on the road or off. Edge 1030 bike computer is preloaded with the Garmin Cycle Map and includes turn-by-turn navigation and new navigation alerts that notify you of upcoming sharp turns. While you ride, get information about elevation data, see points of interest and search for addresses. Round-trip routing will even generate a route for you. Simply tell Edge 1030 a distance and a starting direction, and it will give you a choice of up to 3 routes. And, of course, it's smart enough to guide you back to the route if you deviate from it. When you're planning long rides, you can count on your Edge 1030. It gets up to 20 hours of power, and with the new Garmin Charge integrated battery pack, you can keep your Edge running as long as you do.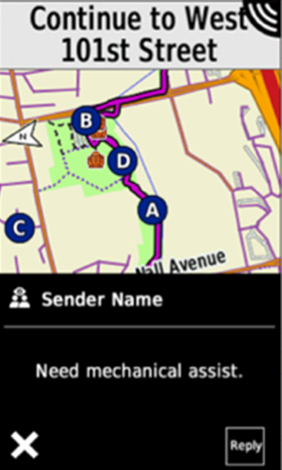 Messages From Rider to Rider
No need to reach for the phone or worry about your fellow riders when they pull ahead or fall behind. Rider-to-rider messaging lets you send prewritten notes from your Edge 1030 to theirs. Let your friends know if you'll catch up in a few minutes or if they should go on without you. If you have a flat tire or need assistance, you can send a message to your fellow riders paired with GroupTrack3 — so they can find you.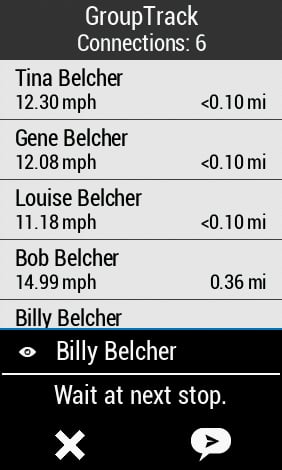 Smart Connectivity
Edge 1030 keeps you connected in other ways, too. Respond to missed phone calls or texts with prewritten messages4 such as "be home soon." Give your friends and family — even your fellow riders — peace of mind by letting them follow your rides in real time with LiveTrack and GroupTrack. Take advantage of automatic uploads to Garmin Connect, download free apps and widgets from the Connect IQ™ store, and even connect to Wi-Fi® for easy device software updates.
Ride with Confidence and Ease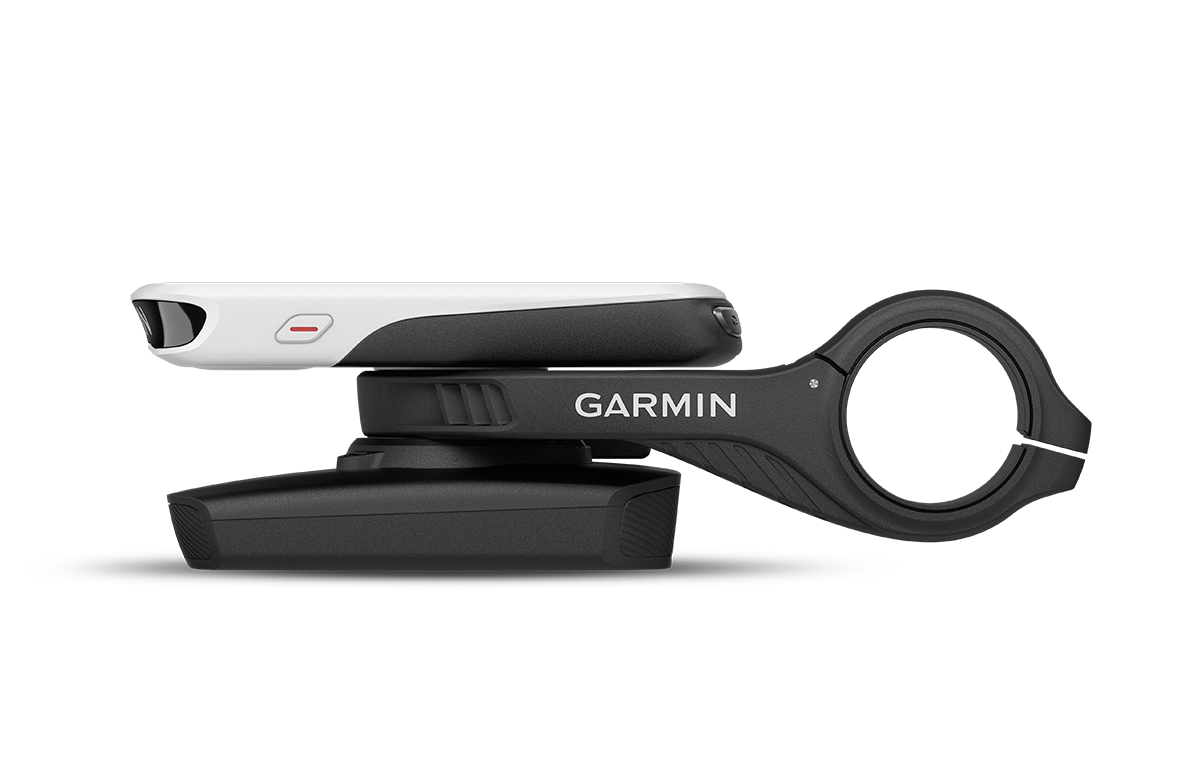 Edge 1030 works with our new in-line flush mount, which keeps your device in line with the handlebars, not above them. Not only does this give your Edge a lower profile, the mount also makes it effortless to switch out optional accessories such as the Garmin Charge power pack or any of our Varia™ line of cycling awareness devices. Edge 1030 is compatible with Varia rearview radar and smart bike lights to help create a safer riding environment. It also features built-in Incident Detection5, which automatically sends your location to an emergency contact if you run into difficulty.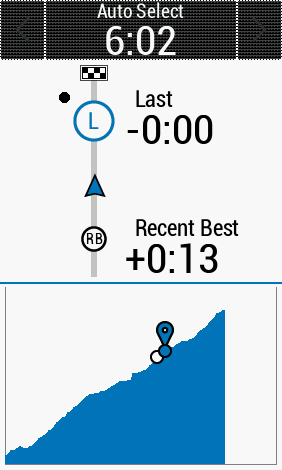 Strava Live Segments Help You Push to Perform
Garmin and Strava are bringing you even more ways to test your limits. You'll still get alerts for segment starts and finishes and be able to virtually compete against your own PR and Strava friends with a redesigned second-by-second comparison that shows how you measure up. But now you'll also be able to see how your current effort compares to your PR, your most recent efforts or the personal bests of your friends. And the new Segment Explore feature lets you view popular and Marquee Segments around you, directly on your Edge.
And finally, with the new preloaded Strava Routes Connect IQ app, starred routes can now be wirelessly sent to your Edge so you can navigate and compete on your favorite Strava segments at the same time6.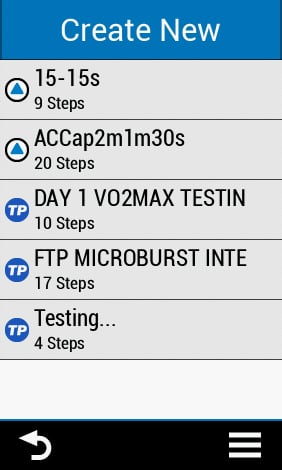 From Plan to Performance with TrainingPeaks
With the TrainingPeaks Connect IQ app, bringing your planned workout with you for every ride is as easy as turning on your Edge 1030. The preloaded app puts your daily workout right on the Edge device. It guides you through your workout in real time, complete with intensity targets and interval durations. After your workout, sync to TrainingPeaks for detailed analysis and to measure progress toward your goals. Create a free TrainingPeaks account, and get started with a free training plan.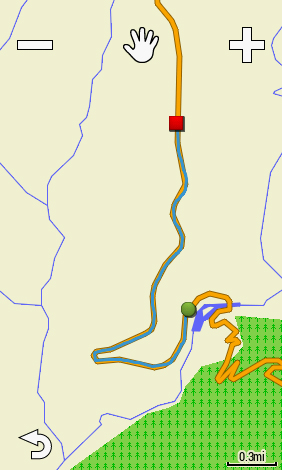 Personalized Race Day Power Plan from Best Bike Split
Best Bike Split allows you to see how changes in weight, power and drag can affect your goal race time and creates the perfect power plan for race day. With the Best Bike Split Race Sync app, your race day power plan will guide you to your best bike split ever. Simply link your Best Bike Split account with your Edge 1030, and all of your current race plans will be available at your fingertips. Create a free Best Bike Split account today, and get started planning your perfect race day strategy.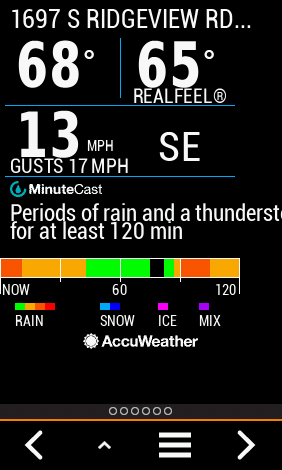 Customize Your Device
It's easy to customize Edge 1030 with the free apps, widgets and data fields you want from our Connect IQ store. Apps such as AccuWeather let you know when the rain is going to stop so you can find time for a ride. Get immediate feedback with the MPA and Power app from Xert so you can see if you're exceeding your maximum power available. A variety of configurable data fields show your favorite stats on 1 easy-to-see screen.
1When paired with a compatible smartphone
2Battery life may vary depending on usage
3When paired with a compatible smartphone; GroupTrack can track up to 50 riders
4Available on Android™ devices only
5When paired with a compatible smartphone; primarily designed for road cycling use
6Requires Strava Premium membership. Purchases of Edge 1030 receive a free 60-day trial of Strava Premium.
Wi-Fi® is a registered trademark of the Wi-Fi Alliance. Android™ is a trademark of Google Inc.