nüviCam: Guides. Alerts. Records
All-in-one 6.0-inch premium navigator with built-in dash cam and driver awareness features
Detailed maps of Singapore/Malaysia with free lifetime¹ map updates
Integrated dash cam continuously records your drive and automatically saves files on impact
Forward Collision Warning² alerts if you drive too close to the car ahead
Lane Departure Warning² alerts if you drift off the road or into oncoming traffic
Garmin Real Vision™ displays camera view when approaching select destinations
With a built-in dash cam that continuously records your drive, plus features that enhance driver awareness, nüviCam LM takes GPS auto navigation to a whole new level.
Innovative Design
Want to take a closer look at your route? The high-resolution 6.0-inch glass display on your nüviCam LM offers pinch-to-zoom capability. The product design also features a powered magnetic mount that securely holds and charges nüviCam as you drive.
---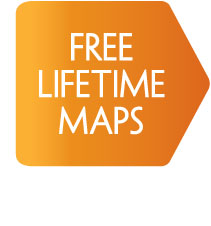 Detailed Maps with Free Updates
nüviCam LM comes preloaded with detailed maps of Singapore / Malaysia. With free lifetime¹ map updates, your routes are sure to reflect the most up-to-date maps, points of interest (POI) and navigation information available. New maps are available for download for the useful life of your GPS device — no subscriptions; no fees.
---
Detailed Maps with Free Updates
One of the most comprehensive portable navigation units ever to hit the highways, nüviCam LM offers the latest in premium driver-assist features typically found only in luxury automobiles. For example, the Forward Collision Warning² alerts if you're driving too close to the vehicle ahead. Or, if you drift off the road or into oncoming traffic, you'll see and hear Lane Departure Warning² alerts.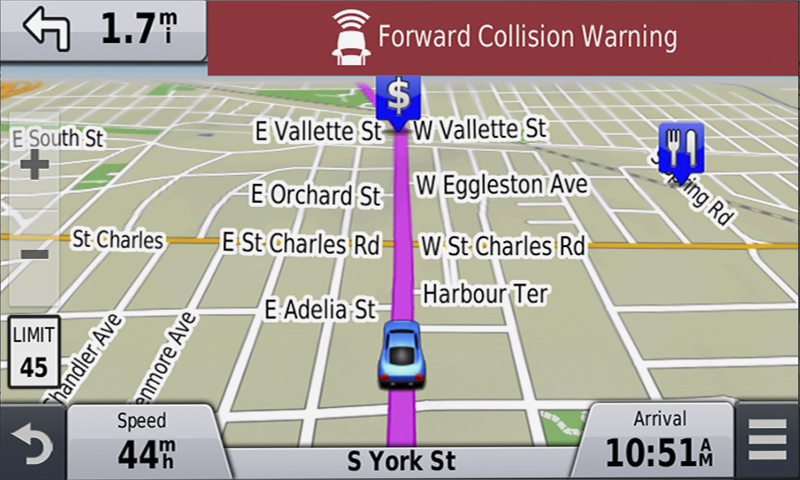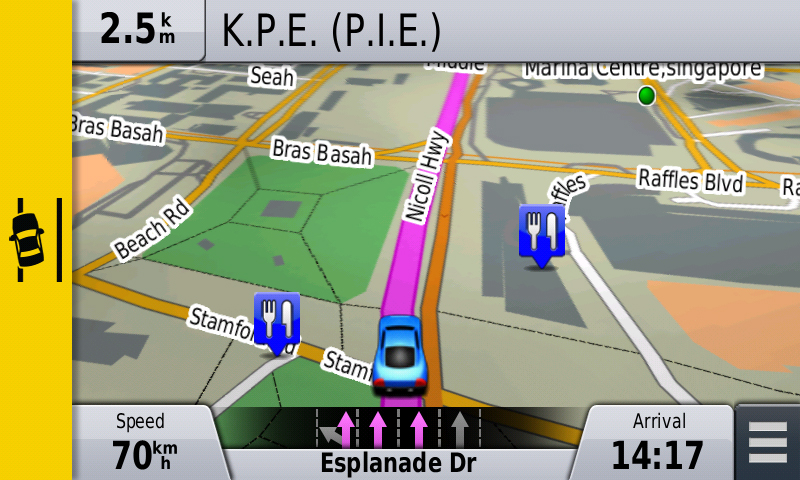 ---
Built-in Dash Cam
Offering the protection of "an eyewitness that never blinks," nüviCam LM comes with a built-in, high-definition dash cam that records your drive. If a collision occurs, the device's Incident Detection G-sensor will automatically save files on impact. GPS records exactly where and when events occurred. And the device's swivel lens lets you adjust camera angle for better recording from your nüviCam's windshield or dashboard mounting location.
You can play back the video on your large, 6.0-inch display — and even view a map of where you were, at the time of the incident. If you like, you can even watch the video later on your computer using our Dash Cam Player. There's also a Snapshot feature on the nüviCam LM that allows you to capture still images — and you can even remove the unit from your vehicle to take pictures of any collision damage.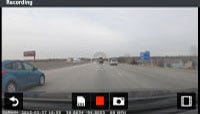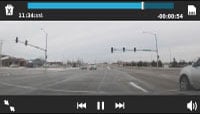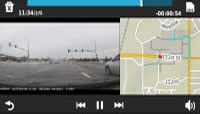 ---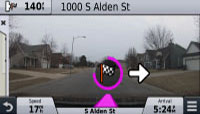 Get a Clear View of Your Destination
Thanks to Garmin Real Vision™, hard-to-read house numbers are a thing of the past. When approaching select destinations, your nüviCam LM display will switch to camera view and a bright arrow will point to where you want to go.
---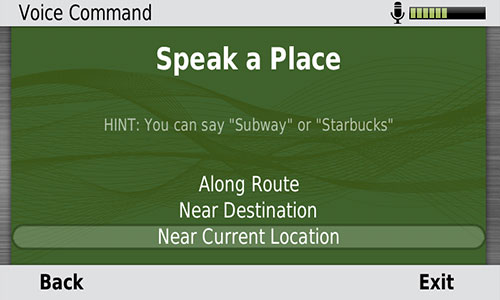 Talk to Your nüviCam
nüviCam LM offers you the option of convenient voice-activated navigation. Speak and your device intelligently responds, while your hands can remain safely on the wheel.
---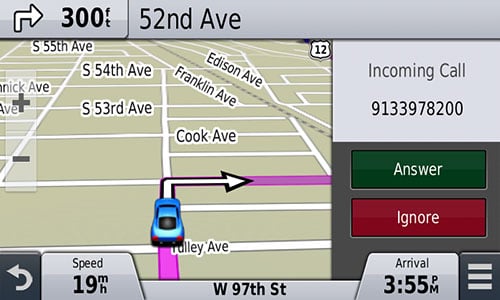 Bluetooth Compatible
Sync a Bluetooth®-enabled device, like a smartphone, to your nüviCam LM for hands-free calling through its integrated microphone and speaker. Safely stow your phone in a glove box, pocket or purse and still dial, answer and take calls without moving your hands from the steering wheel or your eyes from the road.
---
Smartphone Link Compatible
Smartphone Link is a free mobile app³ that connects nüviCam LM with your compatible iPhone® or Android™ smartphone. When paired, your nüviCam LM can use your phone's existing data plan to share information — such as where you parked, POIs and your destination.
With the Smartphone Link app, you can conveniently send locations and addresses from your phone straight to your nüviCam LM.
---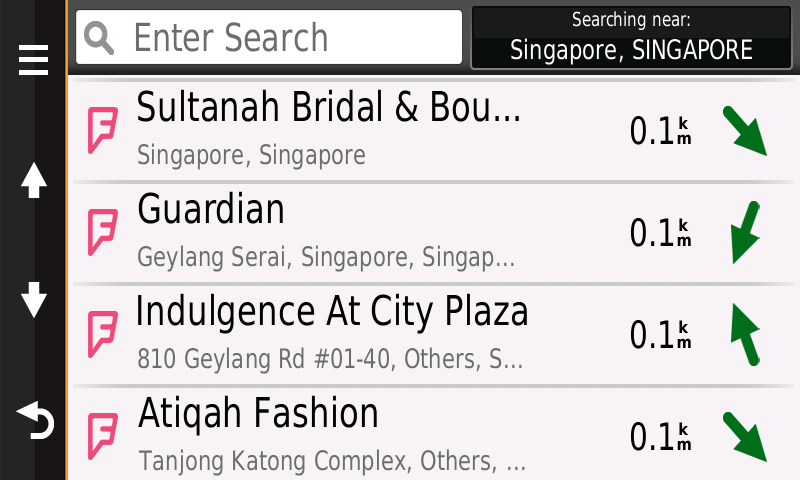 Foursquare Adds Millions of New POIs
nüviCam LM makes it easy to find addresses and millions of POIs (points of interest) – that is, businesses, stores, restaurants or other destinations. Our POI database also includes accurate, relevant information sourced from Foursquare. Now, when you search, the most relevant Foursquare result appears at the top of the list. It's an easy way to discover new and popular restaurants, shops and more.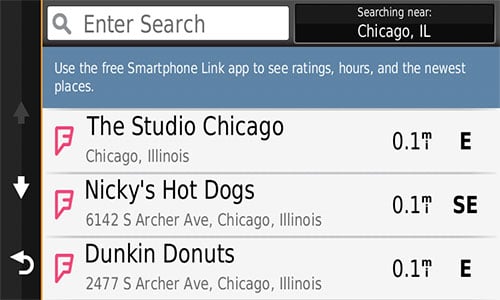 When you use the Smartphone Link app with your nüviCam LM, you can also check-in on Foursquare and access more detailed information about the POI, including ratings, price range and hours of service.
---
Navigate Complex Interchanges with Ease
PhotoReal Junction View realistically displays junctions and interchanges along your route, including the surrounding landscape. Brightly colored arrows indicate the proper lane to drive, and nüviCam even shows real road signs as they appear along your route.
---
Easier to Search, Quicker to Find
nüviCam LM has a search field that makes it easy to find addresses and millions of POIs, in a single place. Now, simply enter a category (like "pizza"), an entire address ("1234 Jalan Tun Abdul Razak, Johor Bahru, Johor, Malaysia") or a proper name ("Starbucks") and nüviCam LM quickly returns your results.
---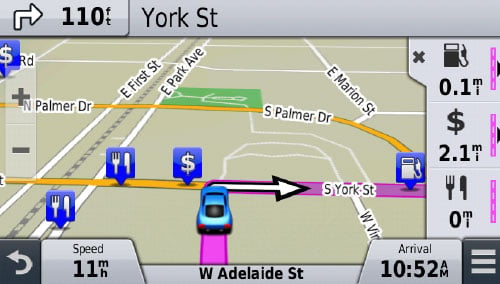 More Information At-a-glance
nüviCam LM keeps your driving map onscreen at all times and additional information appears alongside. For details, simply touch the screen. As you drive your route, Up Ahead constantly informs you of nearby services, including food, fuel and ATMs.
Other good-to-know information, displayed on your nüviCam LM, includes speed limit, current speed, current street and arrival time at your destination.
---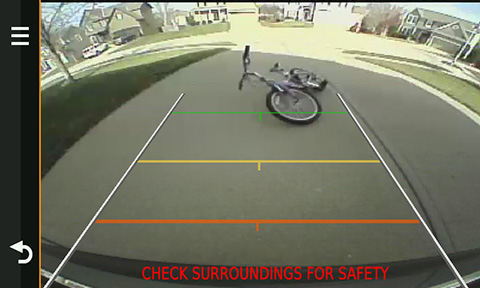 Add a Wireless Backup Camera
For a complete navigation solution, nüviCam LM pairs with the BC™ 30 wireless backup camera (sold separately. Professional installation recommended). Once connected, you can easily see vehicles, pedestrians and other obstacles right on the nüvi display, as you move in reverse.
---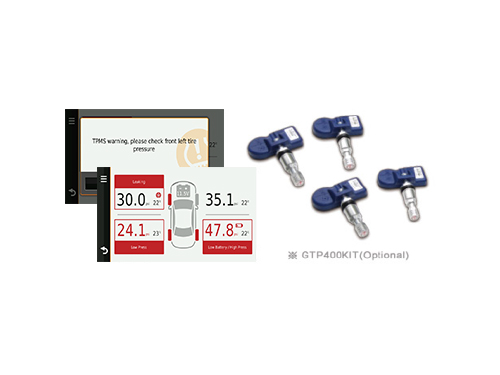 Add TPMS for More Safety
The Garmin GTP 400KIT (sold separately. Professional installation recommended) is a tire pressure monitoring system (TPMS) designed for 4x4 cars and SUVs. When paired with nüviCam LM, you can see the tire pressure information in real time on nüvi displays. In emergency situations, users will hear TTS voice reminders, thus ensuring safe driving!
---
¹Lifetime Maps Terms & Conditions
²Certain conditions may impair the warning function. Visit Garmin.com.sg/warnings for details.
³User's data plan charges, if any, will apply. Contact your mobile service provider for more information about your service plan's data and roaming rates. Subscription may be required.