Advanced Driving Navigation at a Value Price
Easy-to-use dedicated GPS navigator with 5.0" dual-orientation display
Find new and popular restaurants, shops and more with Foursquare®
Does not rely on cellular signals; unaffected by cellular dead zones
Preloaded with detailed maps of Singapore/ Malaysia, plus free lifetime updates
Navigate complex interchanges with ease
Easily search addresses and millions of points of interest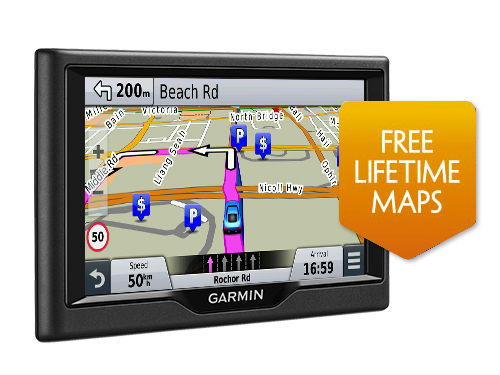 Dedicated, Easy-to-use GPS Guidance
For driving directions on the road, put away the smartphone and power on your nüvi. nüvi 57LM is an easy-to-use, dedicated GPS navigator that does not rely on cellular signals and is unaffected by cellular dead zones. nüvi 57LM features sleek styling and a bright, 5.0-inch dual-orientation display, for use horizontally or vertically. Its included suction cup mount keeps it firmly in place.
Detailed Maps with Free Updates
nüvi 57LM comes preloaded with detailed maps of Singapore / Malaysia. With free lifetime¹ map updates, your routes are sure to reflect the most up-to-date maps, points of interest (POI) and navigation information available. New maps are available for download for the useful life of your GPS device — no subscriptions; no fees.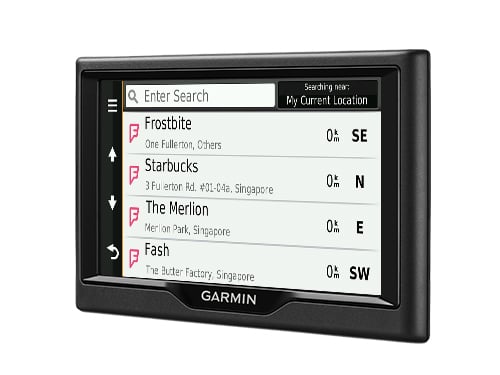 Foursquare Adds Millions of New POIs
nüvi 57LM makes it easy to find addresses and millions of POIs (points of interest) – that is, businesses, stores, restaurants or other destinations. Our POI database also includes accurate, relevant information sourced from Foursquare. Now, when you search, the most relevant Foursquare result appears at the top of the list. It's an easy way to discover new and popular restaurants, shops and more.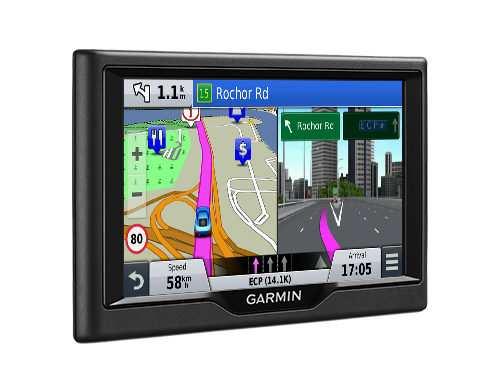 Navigate Complex Interchanges with Ease
nüvi 57LM has lane assist with junction view that displays upcoming junctions and uses brightly colored arrows to indicate your proper lane.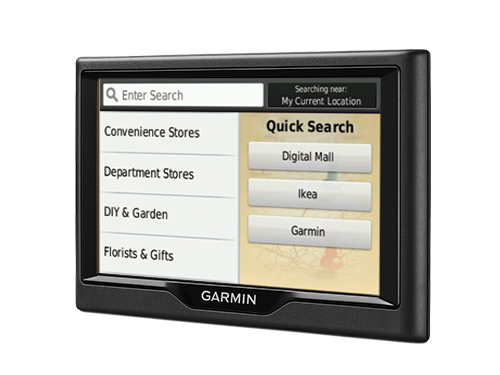 Easier to Search, Quicker to Find
nüvi 57LM has a search field that makes it easy to find addresses and millions of POIs, in a single place. Now, simply enter a category (like "pizza"), an entire address ("1234 Jalan Tun Abdul Razak, Johor Bahru, Johor, Malaysia") or a proper name ("Starbucks") and nüvi 57LM quickly returns your results.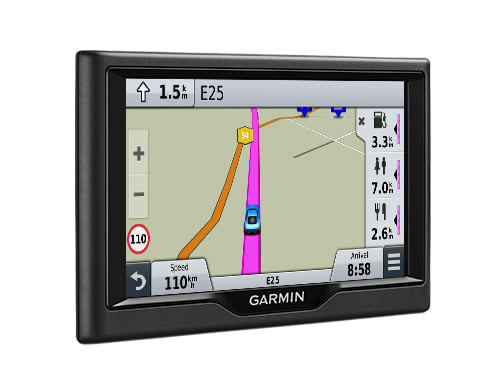 More Information At-a-glance
No need to search for a hard-to-read or nonexistent sign; with a glance at nüvi 57LM, you'll see your current street. nüvi also displays speed limit, current speed and arrival time.
With the Up Ahead feature, you can easily find places you want without leaving the map. As you drive your route, Up Ahead constantly informs you of nearby services, including food, fuel and ATMs. Best of all, Up Ahead is customizable, so you can always know the location of favorite destinations along the way.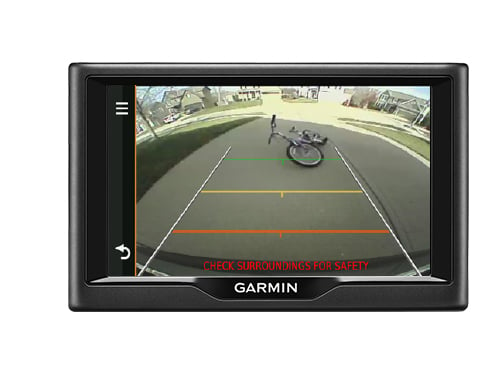 Add a Wireless Backup Camera
For a complete navigation solution, nüvi 57LM pairs with the BC™ 30 wireless backup camera (sold separately. Professional installation recommended). Once connected, you can easily see vehicles, pedestrians and other obstacles right on the nüvi display, as you move in reverse.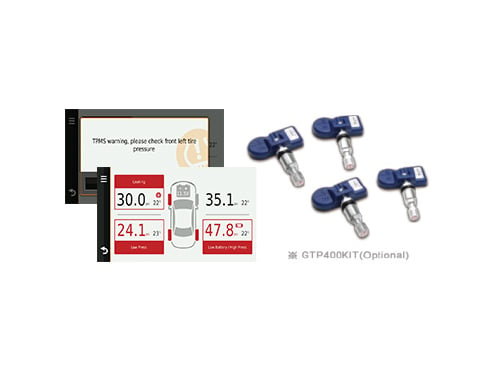 Add TPMS for More Safety
The Garmin GTP 400KIT (sold separately. Professional installation recommended) is a tire pressure monitoring system (TPMS) designed for 4x4 cars and SUVs. When paired with nüvi 57LM, you can see the tire pressure information in real time on nüvi displays. In emergency situations, users will hear TTS voice reminders, thus ensuring safe driving!
---

*Lifetime Maps Terms & Conditions