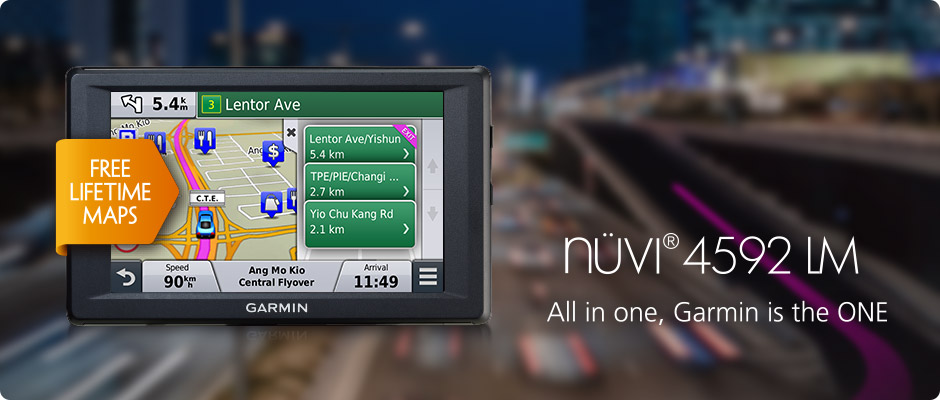 All in one, Garmin is the ONE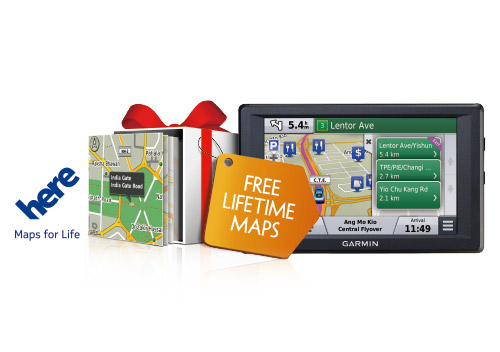 Detailed Maps with Free Updates
nüvi 4592LM comes preloaded with detailed maps of Singapore / Malaysia. With free lifetime¹ map updates, your routes are sure to reflect the most up-to-date maps, points of interest (POI) and navigation information available. New maps are available for download for the useful life of your GPS device — no subscriptions; no fees.
With so much data, nüvi 4592LM makes it easy to find addresses and millions of POIs such as businesses, stores, restaurants and other destinations. Nüvi 4592LM arrives preloaded with POIs, so there's no need for you to enter that address information. Just select one — or many — and navigate there, quickly and easily. You also have the ability to add custom POIs to your nüvi 4592LM.
¹Lifetime Maps Terms & Conditions

Wireless Integrated Features
Integrates myGarmin service contents for users to access without having to connect the product to a PC. Supports product registration, software/ map update information and Garmin's exclusive extra services (Travel Guide, Trip Planner and Vehicle Icon).
Sync a Bluetooth-enabled device, such as your smartphone, to nüvi 4592LM for hands-free calling through its integrated microphone and speaker. Safely take calls without moving your hands from the steering wheel or your eyes from the road. Smartphone Link is a free mobile app that connects your nüvi 4592LM with your iPhone® or Android™ smartphone. You can send locations/ addresses and view weather forecast.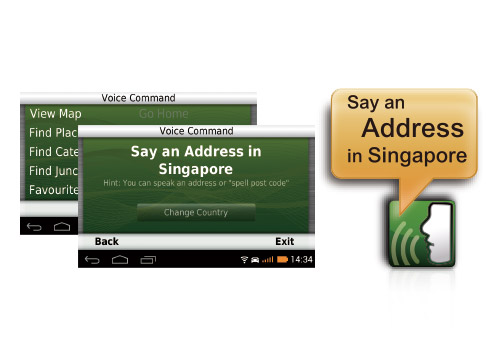 One Shot Address Entry
nüvi 4592LM has the luxury of voice-activated navigation. Speak, and your device intelligently responds; your hands can remain safely on the wheel. Tell nüvi 4592LM "Find Address" and speak full address to start navigating.
NOTICE: This feature currently supports British English only
NOTICE: This feature only works on HERE map.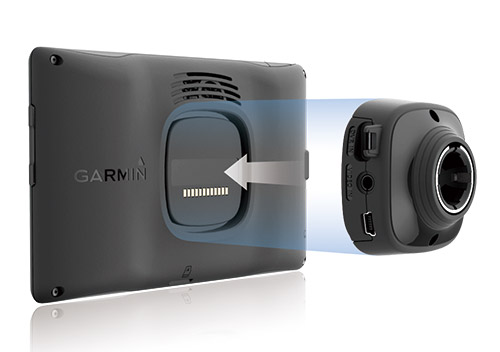 Suction Cup Mount with Magnetic Cradle
The powered magnetic cradle charges your device while you drive. Simply suction your mount to the windshield or any smooth, flat surface. Includes suction cup mount and cradle.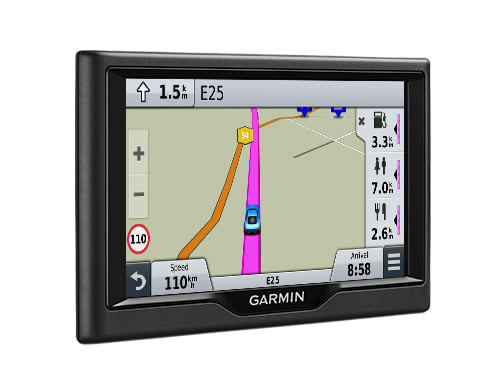 Integrated Driving Recorder and TPMS (Optional Subscription)
Integrated driving recorder provides concrete evidence for clarifying responsibility in the event of accidents to enhance overall safety on the road. Users can view files of recorded videos directly on the product or through application software on a PC.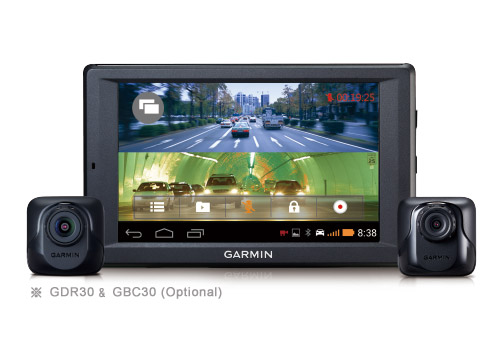 Add a Wireless Backup Camera
For a complete navigation solution, nüvi 57LM pairs with the BC™ 30 wireless backup camera (sold separately. Professional installation recommended). Once connected, you can easily see vehicles, pedestrians and other obstacles right on the nüvi display, as you move in reverse.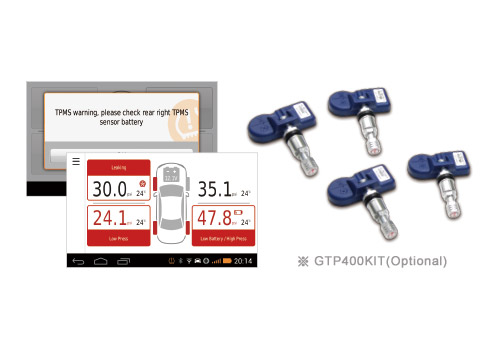 TPMS can collect tire pressure information in real time and transmit the information to the receiver, allowing users to see up-to-date data on 4592LM. In emergency situations, users will hear TTS voice reminders, thus ensuring safe driving!