Bigger is better
Time for Mega Screen Navigator. Now you won't even miss the corners of the screen. To see even more in the 7" high resolution touchscreen navigator. Thanks to Garmin Guidance 3.0, nüvi 2792LM with FREE lifetime map¹ updates offers the most advanced mapping capabilities.
Advanced Series Navigation for Your Car
7.0" display
Detailed maps of Singapore/ Malaysia with free lifetime¹ updates
Guidance 3.0
Smartphone Link
Portable Entertainment
One Shot Address Entry
3-D Buildings and Terrain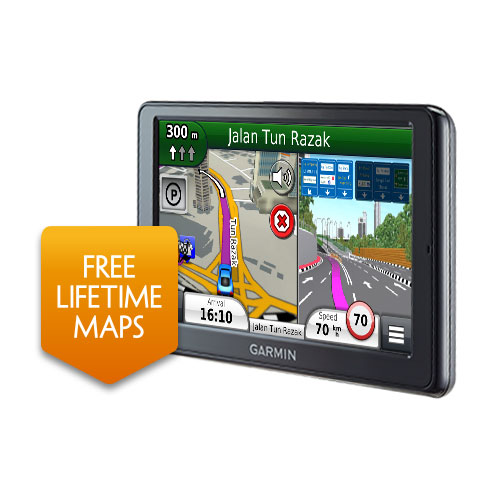 Detailed Maps with Free Updates
nüvi 2792LM has a bright 7.0" display and arrives loaded with detailed maps of Singapore/ Malaysia. With free lifetime¹ map updates, your routes are sure to reflect the most up-to-date maps, POIs (points of interest) and navigation information. New maps are available for download with no fees.
With so much data, nüvi 2792LM makes it easy to find addresses and numerous of POIs such as businesses, stores, restaurants and other destinations. nüvi 2792LM arrives preloaded with POIs, so there's no need for you to enter that address information. Just select one — or many — and navigate there, quickly and easily. You also have the ability to add custom POIs to your nüvi 2792LM.

Smartphone Link
Smartphone Link is a phone application that allows your device to download live data using your phone data connection. Your device transfers data from Smartphone Link using Bluetooth wireless technology.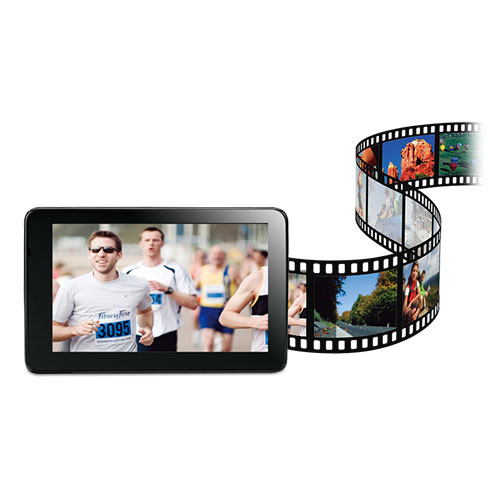 Portable Entertainment
nüvi 2792LM is not only a GPS navigator. It builds in Video and Media Player, providing you an ultimate recreational experience. You'll never feel bored on the road.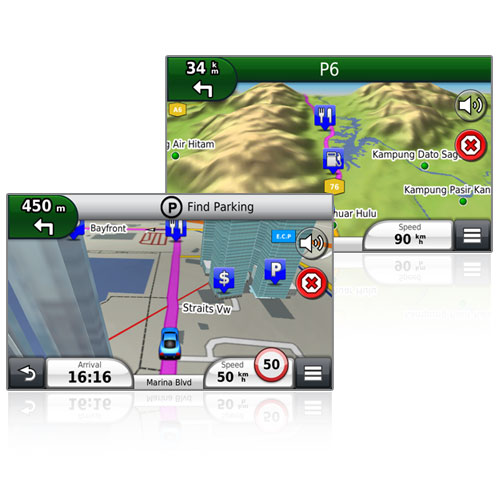 Navigate with 3-D Buildings and Terrain
Garmin Guidance 3.0 allows you to quickly look up addresses and services and be guided to your destination with voice-prompted, turn-by-turn directions that speak street names. It comes preloaded with maps that feature 3-D landmarks and terrain. It also comes preloaded with great amount of points of interest (POIs) and offers the ability to add your own.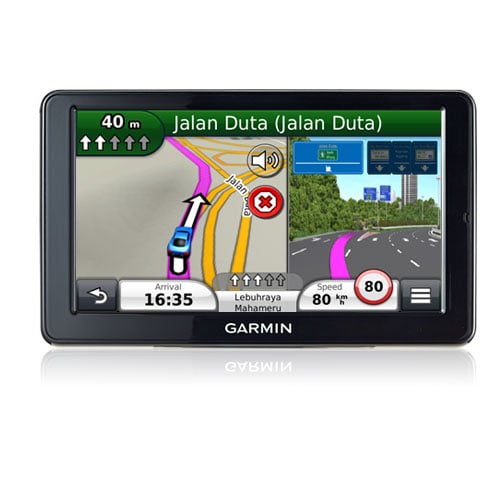 Know the Lane Before It's Too Late
Now there's no more guessing which lane you need to be in to make an upcoming turn. photoReal junction view makes unfamiliar intersections and exits easy to navigate. When you approach an exit or interchange, nüvi 2792LM will show you a realistic depiction of junctions on your route, complete with road signs and arrows that indicate the proper lane for navigation. Bird's Eye junction view also is included for a top-down look at upcoming complex interchanges.
Go Beyond Navigation
The built-in microSD™ card slot lets you download custom vehicles for free from the Garmin Garage™. "Where Am I?" emergency locator provides your exact latitude and longitude coordinates, the nearest address and intersection, and the closest hospitals, police stations and more. And Highway Mode helps driver know current location and shows exits from near to far. It will also display highway mileage information. You won't miss any exits.
---
¹Lifetime Maps Terms & Conditions

*Lifetime Maps Terms & Conditions