Advanced Series Navigation for Your Car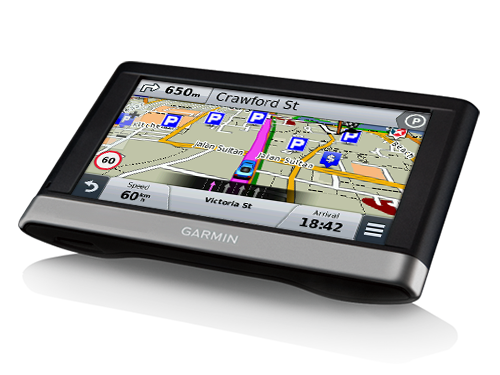 5" dual-orientation display
Detailed maps of Singapore/ Malaysia with free lifetime¹ updates
Garmin Real Directions with Garmin Real Voice
Smartphone Link and Bluetooth compatible
One Shot Address Entry
Bright Display
nüvi 2567LM has a bright 5" display with dual-orientation capabilities, for use horizontally or vertically.
Detailed Maps with Free Updates
nüvi 2567LM comes preloaded with detailed maps of Singapore / Malaysia. With free lifetime¹ map updates, your routes are sure to reflect the most up-to-date maps, points of interest (POI) and navigation information available. New maps are available for download for the useful life of your GPS device — no subscriptions; no fees.
With so much data, nüvi 2567LM makes it easy to find addresses and numerous of POIs such as businesses, stores, restaurants and other destinations. nüvi 2567LM arrives preloaded with POIs, so there's no need for you to enter that address information. Just select one — or many — and navigate there, quickly and easily. You also have the ability to add custom POIs to your nüvi 2567LM.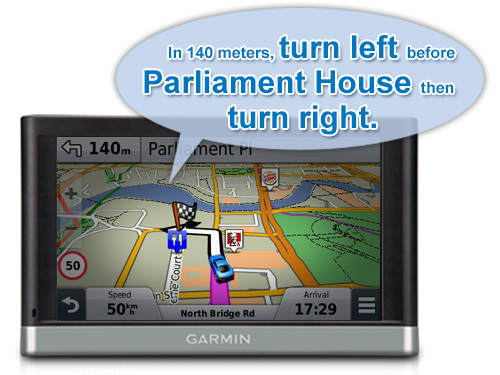 Garmin Real Directions™ with Garmin Real Voice™
nüvi 2567LM redefines "spoken turn-by-turn directions" with Garmin Real Directions, easy-to-understand driving directions that guide like a friend, using recognizable landmarks, buildings and traffic lights. No more stress from trying to read street names. Garmin Real Voice is refined speech technology that sounds more like a natural, friendly voice. Garmin Real Directions and Garmin Real Voice are features that are only available in our line of GPS navigators.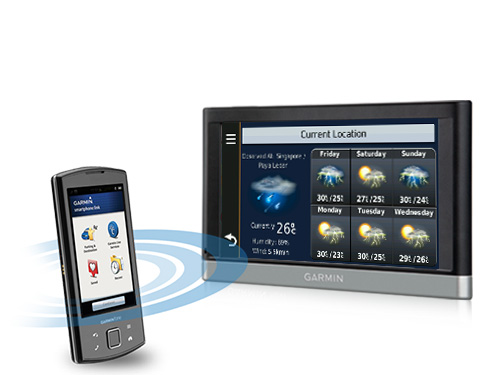 Smartphone Link Compatible
Smartphone Link is a free mobile app that connects your nüvi 2567LM with your iPhone® or Android™ smartphone. To send locations/ addresses and to view weather forecast.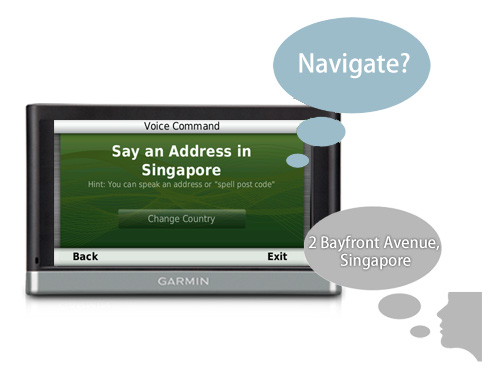 One Shot Address Entry
nüvi 2567LM has the luxury of voice-activated navigation. Speak, and your device intelligently responds; your hands can remain safely on the wheel. Tell nüvi 2567LM "Find Address" and speak full address to start navigating.
NOTICE: This feature currently supports British English only. It is not available in all languages or regions.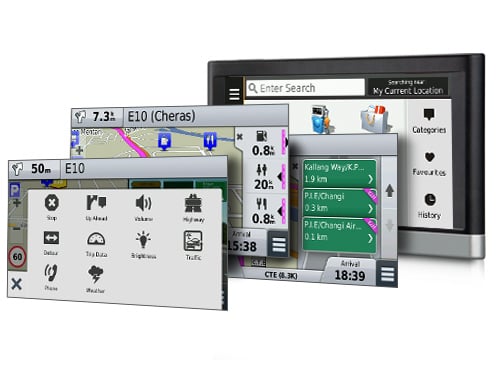 More Information at a Glance
nüvi 2567LM keeps your driving map onscreen at all times and additional information appears alongside. For details, simply ask or touch the screen. As you drive your route, Up Ahead constantly informs you of nearby services, including restaurants, fuel stations, hospitals and stores.
nüvi 2567LM displays speed limit, current speed and accurate time of arrival. With a quick glance, you can read the name of your current street.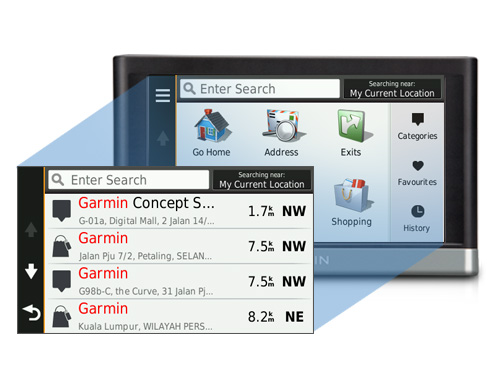 Search Bar
Just easily type in any keyword or address with InstaSearch and quickly find out the destinations.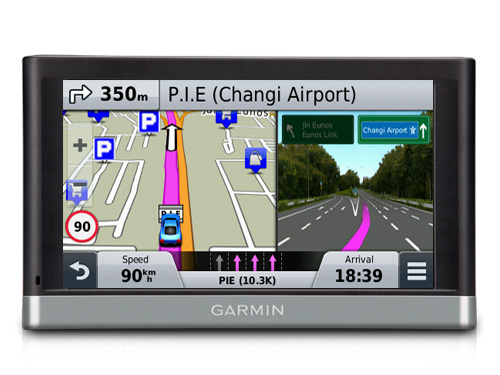 photoReal Junction View
No more guessing which lane you need to be in to make an upcoming turn. photoReal junction view guides you to the correct lane for an approaching turn or exit, making unfamiliar intersections and exits easy to navigate.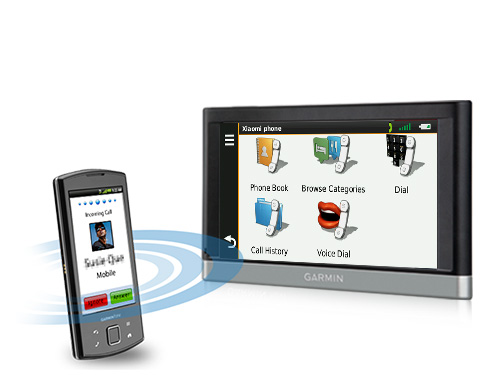 Bluetooth® Compatible
Sync a Bluetooth-enabled device, such as your smartphone, to nüvi 2567LM for hands-free calling through its integrated microphone and speaker. Safely stow your phone in a glove compartment, pocket or purse and still make and take calls without moving your hands from the steering wheel or your eyes from the road.
---
¹Lifetime Maps Terms & Conditions

*Lifetime Maps Terms & Conditions