Rugged Handheld with SiteSurvey, GPS/GLONASS, Wireless Connectivity and Digital Camera
SiteSurvey PC tool supports import/export various GIS Mif、shp、dxf、csv、kml、gpx、txt file formats to adapt to different software and services.
8 megapixel autofocus camera with automatic geotagging
High-sensitivity GPS and GLONASS receiver with quad helix antenna
1-year BirdsEye Satellite Imagery subscription
3-axis compass with barometric altimeter
Wireless connectivity via Bluetooth® technology¹ or ANT+®

GPSMAP 64sc SiteSurvey handheld navigator features a 3-axis tilt-compensated compass, barometric altimeter and 8 megapixel autofocus camera that automatically geotags photos with coordinates. GPSMAP 64sc SiteSurvey also features a 2.6-inch sunlight-readable color screen and a high-sensitivity GPS and GLONASS receiver with a quad helix antenna for superior reception that can work with Garmin SiteSurvey PC software tool seamlessly for your professional survey.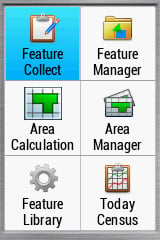 GPSMAP 64sc SiteSurvey comes with built-in Garmin unique custom attribute collection capabilities, supports computer-based Garmin SiteSurvey PC software. Before data collection, users can pre-define targeted features and their attributes before getting in the field through SiteSurvey computer based tool and import to GPSMAP 64sc SiteSurvey device. After field data collection, users can export the collected data to SiteSurvey for post-processing.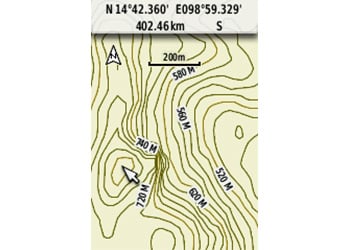 Explore the Terrain
GPSMAP 64sc SiteSurvey comes with a built-in worldwide basemap with shaded relief and preloaded with TOPO & OSM(OpenStreetMap) maps², plus a 1-year BirdsEye Satellite Imagery subscription, so you can navigate anywhere with ease. With photo navigation, you can download geotagged pictures from the Internet and navigate to them.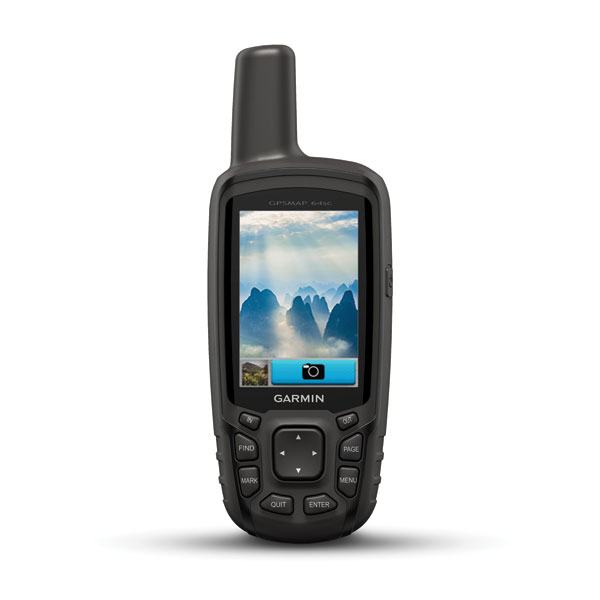 Document Your Journey
Capture the highlights of your outings on the built-in 8 megapixel autofocus camera. Each photo is automatically geotagged with the location of where it was taken, allowing you — or those you share your photos with — to easily navigate back to that spot in the future.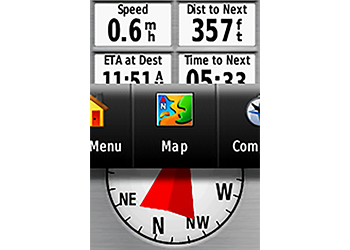 Get Your Bearings
GPSMAP 64sc SiteSurvey has a built-in 3-axis tilt-compensated electronic compass, which shows your heading even when you're standing still, without holding it level. Its barometric altimeter tracks changes in pressure to pinpoint your precise altitude, and you can even use it to plot barometric pressure over time, which can help you keep an eye on changing weather conditions.
Share Wirelessly
Share your waypoints, tracks, routes and geocaches wirelessly with other compatible devices. Your friends can enjoy your favorite hike or cache without waiting for you to plug in to your computer — simply press "send" to transfer your information to another Garmin handheld.
GPSMAP 64sc SiteSurvey also connects to compatible Garmin devices, including VIRB® action cameras as well as accessory sensors, including tempe™ and heart rate monitor.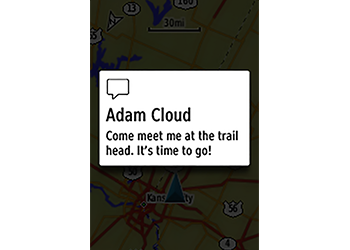 Stay Connected
With Smart Notification you can wirelessly receive email, texts and alerts from your compatible smartphone. Stay connected without having to dig into your backpack for your smartphone.
Keep Your Fix
With its quad helix antenna and high-sensitivity GPS and GLONASS receiver, GPSMAP 64sc SiteSurvey locates your position quickly and precisely and maintains its location even in heavy cover and deep canyons. The advantage is clear — whether you're in deep woods or just near tall buildings and trees, you can count on GPSMAP 64sc SiteSurvey to help you find your way when you need it the most.
Find Fun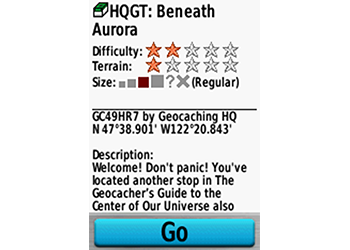 GPSMAP 64sc SiteSurvey supports paperless geocaching with 250,000 preloaded caches with hints and descriptions from Geocaching.com, and it has a 16-hour battery life. By going paperless, you're not only helping the environment, but also improving efficiency. GPSMAP 64sc SiteSurvey stores and displays key information, including location, terrain, difficulty, hints and descriptions, which means there's no more manually entering coordinates and paper printouts! Slim and lightweight, 64sc is the perfect companion for all your outdoor pursuits.
Plan Your Next Trip
Take charge of your next adventure with BaseCamp™, software that lets you view and organize maps, waypoints, routes and tracks. This free trip-planning software even allows you to create Garmin Adventures that you can share with friends, family or fellow explorers. BaseCamp displays topographic map data in 2-D or 3-D on your computer screen, including contour lines and elevation profiles. It also can transfer an unlimited amount of satellite images to your device when paired with a BirdsEye Satellite Imagery subscription.

¹When paired with compatible smartphone. See Garmin.com/ble for details.
²Map coverage Singapore/Malaysia/Vietnam/Philippines
The Bluetooth® word mark and logos are registered trademarks owned by Bluetooth SIG, Inc. and any use of such marks by Garmin is under license. iPhone is a trademark of Apple Inc.