Singapore/June 08, 2010 - Garmin Corporation, a unit of Garmin Ltd., the global leader in satellite navigation, now provides the receiver - GTM™ 25 to support Traffic Message Channel (TMC), the optional traffic alerts real-time traffic, guaranteed service for at least 2 years.
When facing backups, slowdowns or traffic jams, it gives prompt, accurate notification of accidents, road construction, police or emergency action, etc. So, you can visually monitor traffic flow and, if necessary, select an alternate route. The GTM 25 will be able to receive Singapore traffic information only and to compatible Garmin GPS navigators. Using this data, your device alerts you to local traffic tie-ups and displays current traffic levels. The receiver also acts as an in-vehicle power charger. The coverage area supported by GTM™ 25 receiver is available in Singapore only and compatible with nüvi® 1250 Sg/My, nüvi® 1350 Sg/My and nüvi® 1460 Sg/My with optional traffic receiver required.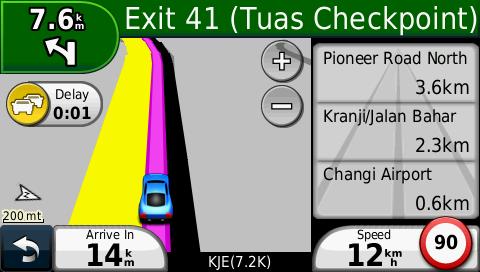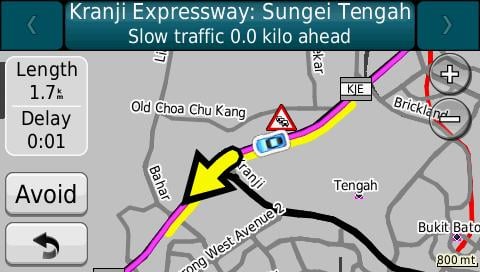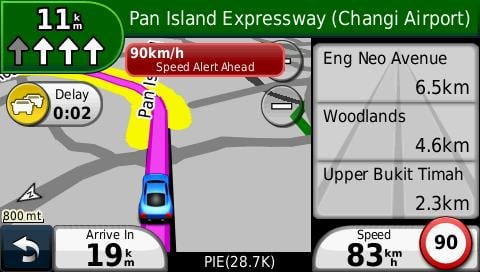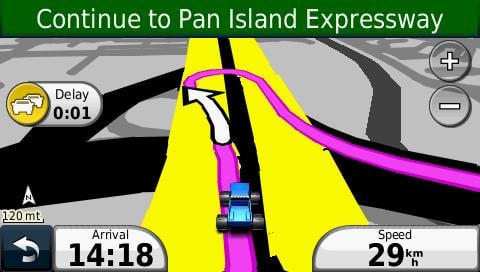 This new feature will be demonstrated in conjunction with the PC Show 2010 in Singapore. To get a real bargain, this is the opportunity you can't be missed. Additional product information is available at www.garmin.com.sg.

About Garmin International Inc.
Garmin International Inc. is a subsidiary of Garmin Ltd. (Nasdaq: GRMN), the global leader in satellite navigation. Since 1989, this group of companies has designed, manufactured, marketed and sold navigation, communication and information devices and applications – most of which are enabled by GPS technology. Garmin's products serve automotive, mobile, wireless, outdoor recreation, marine, aviation, and OEM applications. Garmin Ltd. is incorporated in the Cayman Islands, and its principal subsidiaries are located in the United States, Taiwan and the United Kingdom. Garmin, Bluechart, City Navigator, Colorado, Foretrex and Oregon are registered trademarks and Dakota, is a trademark of Garmin Ltd. or its subsidiaries.
Notice on forward-looking statements:
This release includes forward-looking statements regarding Garmin Ltd. and its business. All statements regarding the company's future product introductions are forward-looking statements. Such statements are based on management's current expectations. The forward-looking events and circumstances discussed in this release may not occur and actual results could differ materially as a result of known and unknown risk factors and uncertainties affecting Garmin, including, but not limited to, the risk factors listed in the Annual Report on Form 10-K for the year ended December 27, 2008, filed by Garmin with the Securities and Exchange Commission (Commission file number 0-31983). A copy of Garmin's Form 10-K can be downloaded at www.garmin.com/aboutGarmin/invRelations/finReports.html. No forward-looking statement can be guaranteed. Forward-looking statements speak only as of the date on which they are made and Garmin undertakes no obligation to publicly update or revise any forward-looking statement, whether as a result of new information, future events, or otherwise.
Go to 【Pressroom List】