Garmin smartwatches reach new heights with Polaris Dawn space mission
Crew members will wear Garmin fēnix 7 adventure watches to help scientists understand how space travel affects the human body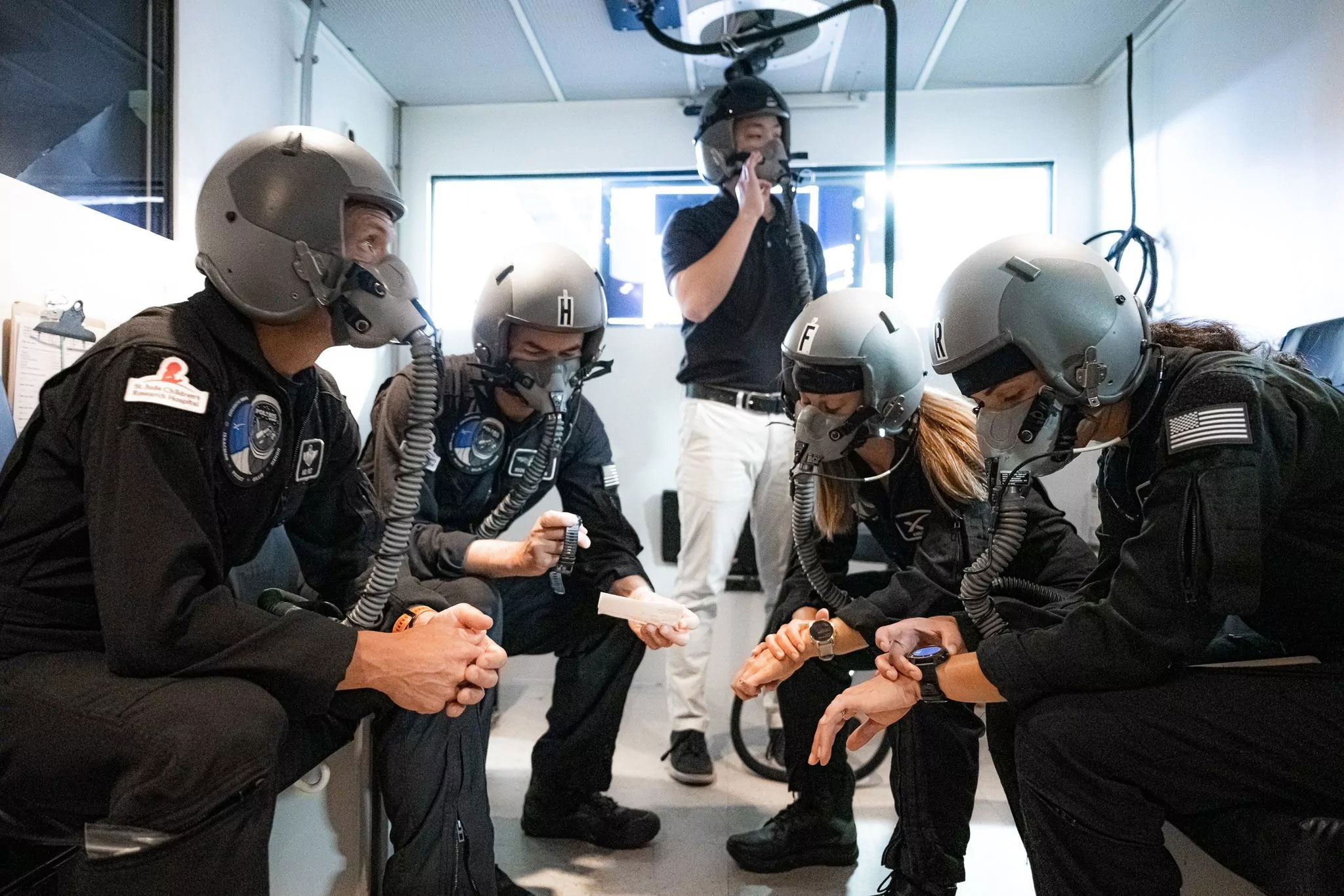 Garmin smartwatches will play an important role in an upcoming Polaris Dawn human spaceflight, with highly accurate health data gleaned from fēnix® 7 adventure watches providing 24/7 insights into the impact of space travel on the human body. During the up to five-day mission launched from the SpaceX Falcon 9 rocket at NASA's Kennedy Space Center in Florida, researchers will continuously monitor and collect crew members' biometrics such as heart rate, pulse oximetry, and sleep patterns—all on a single battery charge.
"Garmin is honored to be a part of this exciting research effort that will advance the understanding of how the human body adapts to the rigors of space flight," said Dan Bartel, Garmin vice president of global sales. "The exceptional battery life of our smartwatches will allow researchers the opportunity to continuously monitor all four crew members while awake and at rest over the five-day mission—with no down time needed to recharge the battery."
The Translational Research Institute for Space Health (TRISH) at Baylor College of Medicine is supporting health and biomedical research aboard the historic Polaris Dawn mission, which will attempt to reach the highest Earth orbit ever flown with humans and complete the first-ever commercial spacewalk. The Polaris Dawn crew and the TRISH team chose Garmin smartwatches for the mission because of their long battery life, rugged durability and extensive suite of all-day health monitoring features.
"The trove of biometric data provided by Garmin fēnix smartwatches will allow us to better understand how the body adjusts to being in space," said Jimmy Wu, TRISH senior biomedical engineer. "Once collected, this physiological data will be added to TRISH's EXPAND database, aiding current and future research to study and understand human health and performance for all future human space exploration missions."
SpaceX's Falcon 9 rocket will launch the Polaris Dawn crew aboard a Dragon spacecraft from NASA's Kennedy Space Center in Cape Canaveral, FL later in 2023.
Garmin Health provides custom enterprise business solutions that leverage Garmin's extensive wearable portfolio and high-quality sensor data for applications in the corporate wellness, population health, and patient monitoring markets. The Garmin Health API allows third parties to ask customers to share their data in accordance with their specific privacy policies. As part of a global company that designs, manufactures and ships products worldwide, Garmin Health supports its customers' commerce and logistics needs, allowing enterprises to scale with a single, trusted provider. For more information, email our press team, connect with us on LinkedIn, or visit us online at garmin.com/health.
Go to 【Press Release List】