GARMIN TECHNOLOGY
Multi-Sensor
Garmin products integrate multiple sensors and eliminate interference. Our sensors work together and mutually calibrate to ensure we achieve our goal of unmatched precision.
All-in-One at a Micro Scale
We encounter sensor technology througout our everyday life, from objects as large as space craft and airplanes or as small as cell phones and wearable devices. Using Micro Electro Mechanical System (MEMS), it is possible to reduce large and cumbersome mechanical sensing components to a nano-scale size and incorporate them in an integrated circuit chip. In accordance with our ingegrated design philosophy, Garmin utilizes all-in-one electronic sensors which consume less space and energy. Our applications in turn take the information gathered by each sensor and put it to work for a raft of useful applications.
A gyrocope detects changes in gravitational force across three axes, making it a useful tool for measuring angular momentum. Angular momentum occurs along a vector, a direction of movement, defined as the product of a body's rotational inertia and angular speed about a particular axis. Thus, angular momentum is proportional to rotational inertia and angular speed. Angular speed, in turn, is different from plain 'speed', rather it is a scalar measure of rotation rate. As such, without rotation, there is no angular speed. If a body is rotating on the x axis, but the y and z axes values are 0, then the figure for the x axis constitutes angular speed and from this we can derive the 'angle' of movement.
Because of their usefulness in measuring orientation, gyroscopes are widely used in navigational systems for boats and airplanes, as well as weapons navigation systems. In contrast to traditional gyroscopes, most electronic gyroscopes in use today use Coriolis Force and simple harmonic oscillation to derive their results. Gyroscopes are used across a variety of sensor, stabilization and measurement systems, as well as the cell phones and wearable devices we use every day.

Accellerometers measure acceleration, both an object's 'motion acceleration' or the 'gravitational acceleration' exerted by the earth. Because gravitational acceleration does not change rapidly over time, accelerometers are often used to calibrate gyrocopes. Motion acceleration can be used to calculate an object's displacement and velocity. When an sensor is in freefall, its motion acceleration and gravitational acceleration cancel each other out to produce a reading of zero. Gravitational acceleration readings are often used to calculate slope gradients.

This component measures magnetic fields. In electronic compasses, magnetoresistive sensors are used instead of traditional magnetic needles. Instead they calculate orientation on the basis of the deviation in the motion of electrons caused by the Lorentz Force as projected over x, y and z axes. Magnetism is measured in units called 'Teslas' and 'Guass.' Aside from the earth's own magnetic field, our environments also contain many sources of magnetic disturbance, so in addition to correcting for tilting and shaking, electronic compasses also integrate data from other sensors to increase their accuracy, making them superior to traditional compasses.

A membrane-style barometer is one of the most common devices used to measure air pressure. It contains a thin membrane which forms a concave or convex shape when subject to pressure differences. Change in pressure can be derived by using a capacitor to measure the change in electrical resistance. Because air pressure decreases as altitude increases, calibrated barometric readings can be used to derive the altitude at the current position. Temperature sensor data can be used to further calibrate pressure readings, increasing their accuracy and greatly increasing devices' utility for different indoor and outdoor applications. Barometric pressure readings can also increase the speed and accuracy of GPS function for locations including beneath bridges or overpasses, or inside high-rise buildings. Garmin's first-ever dedicated diving smart watch, the Descent MK1, makes use of two different barometers to separately detect pressure differences in different areas, allowing it to cover any potential outdoor application and outperforming competing dive watches by a large margin.
Multi-Function Coordination, Seamless Integration
How do different sensors interact so that they can be put to use in any situation?
Garmin's system design integrates the operation of different sensing components, and we're continuing to explore new kinds of functionality to create exciting applications.
Running Applications
Gryoscopes display 'direction', while accelerometers display 'acceleration.' By combining them, we can derive the 'vector' of movement. Combined with the 'orientation' data provided by our electronic compass and the 'position' on our GPS, we can calculate 'displacement.' If we add time data, then from this we can derive our 'activity mode.' These insights are put to concrete use in the 'running dynamics' function on Garmin's running watches, which derive a variety of specialised indicators to give you a greater insight into your performance.
Cadence:
The number of steps per minute. One kind of indicators that runners can enjoy.




Note: The above data is intended for reference only. Actual data will vary depending on the respective physical condition of individual users.
Stride:
The horizontal distance between each step. One kind of indicators that runners can enjoy.


Note: The above data is intended for reference only. Actual data will vary depending on the respective physical condition of individual users.
The vertical motion of your torso. The greater the oscillation, the lower your efficiency. However, it is not not simply that the lower the oscillation the better; your stride length has to be taken into account too. Thus, running efficiency = vertical oscillation ÷ stride x 100%. This indicates the efficiency with which each stride propels the runner forward. More experienced runners tend to direct more energy into propelling forward motion rather than vertical motion.




Note: The above data is intended for reference only. Actual data will vary depending on the respective physical condition of individual users.
The time from when each foot makes contract to when it totally leaves the ground.



0
Note: The above data is intended for reference only. Actual data will vary depending on the respective physical condition of individual users.
Location Tracking
Using a gyroscope and accelerometer we can display 'vector' and combining that with orientation and position data from our electronic compass and GPS, we can accurately display position and route information.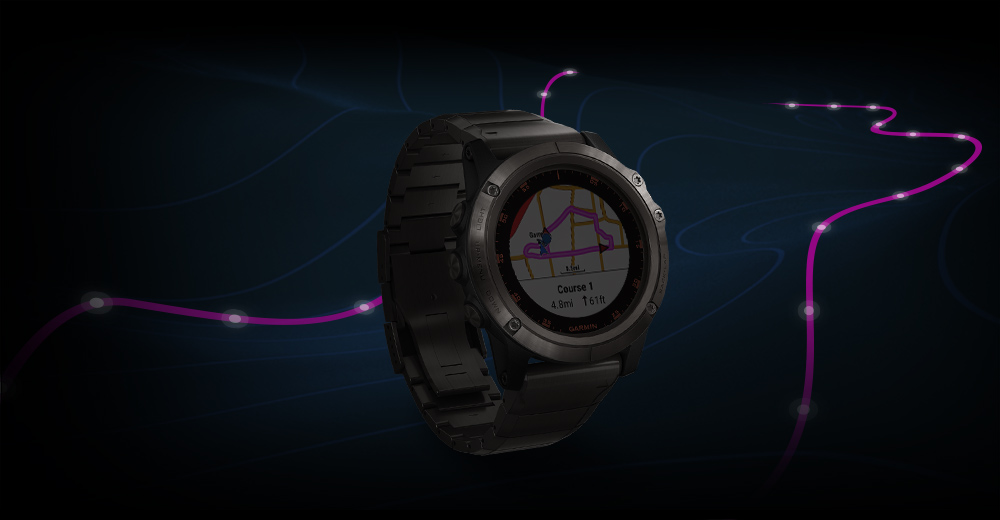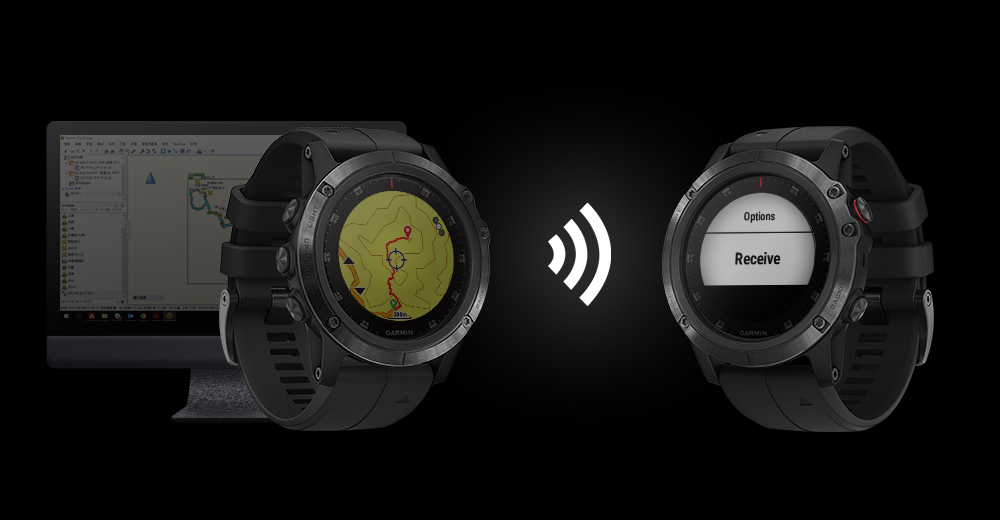 ClimbPro Climb Mapping
By integrating GPS and barometer data, we can display in real time changes in the user's position and altitude. fēnix series watches all include ClimbPro climb trajectory functionality to display users current altitude and map out climbs as they are approached.